Hello and welcome! 
My name is Sarina Bigney and I'm the creator behind Flohemian Floral Design. I'm happy you've found your way to my website and are seeking to learn a little more about me and my work.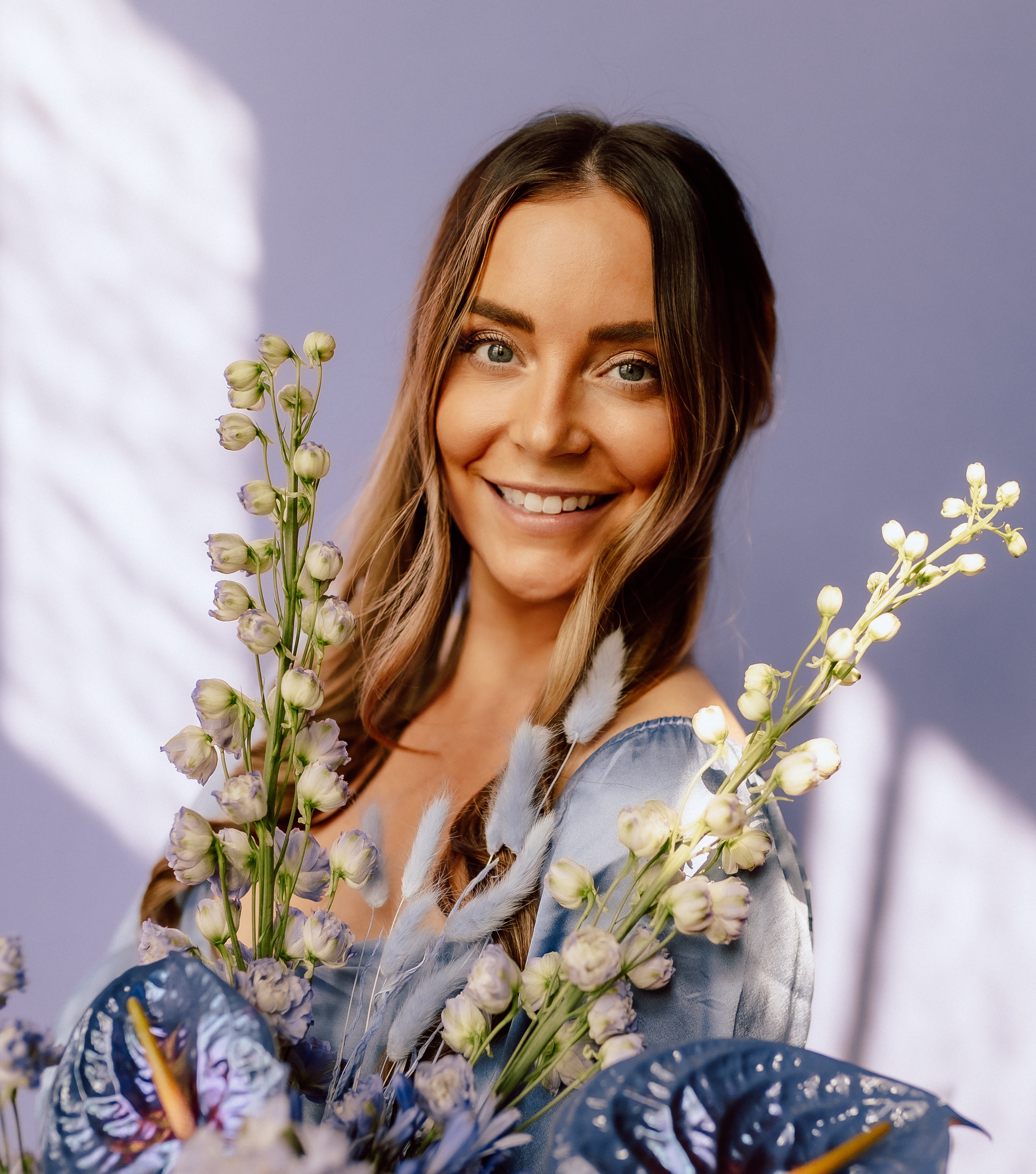 I'm a Midwest-based floral fine artist who specializes in handcrafting premier, one-of-a-kind bloom-based creations for weddings, special events, floral subscriptions and custom orders. 
My design style is highly intuitive and free-spirited. I strive to source the highest quality pesticide and chemical-free local blooms whenever possible. I select my flowers with intention, primarily opting for specialty blooms that are unique as they are visually striking. I take my time and let the flowers speak to me with each and every creation.
I've always had a passion for design, which is what led me to studying Fashion Merchandising at Eastern Kentucky University. After graduation I pursued a career in retail merchandising.
A few years later I began exploring my love for design through a new medium — flowers. 
I quickly fell in love with buying blooms and crafting floral pieces for myself in my freetime, often documenting them on social media to share with my friends. 
Over the years I balanced my corporate job with my floral passion project, and when the pandemic put a pause on life as we knew it, I found solace in spending time with flowers. As I focused on growing in my craft and continued sharing my art, it became evident that this was meant to be more than just part of my life. 
What began as a creative outlet where I could express myself through blooms soon blossomed into my full-time career, and I truly couldn't feel more blessed.
I run my business entirely by myself (and with the moral support of my sweet husband, Harrison, and our two loving pups, Gypsi and Peep), so you can rest assured that if we work together, each and every signature creation will be crafted with my vision and my hands. 
When my hands aren't busy building bouquets or petting my pups, you can find me perusing my cute little Northern Kentucky neighborhood enjoying our fantastic local businesses, traveling to explore (warm) new cities with my husband, visiting local parks or cuddling up on the couch binge watching shows on Netflix. 
Now that you know a little about me, I'd love to hear about your floral needs! Please fill out the form on my contact page and I'll be in touch soon to discuss.